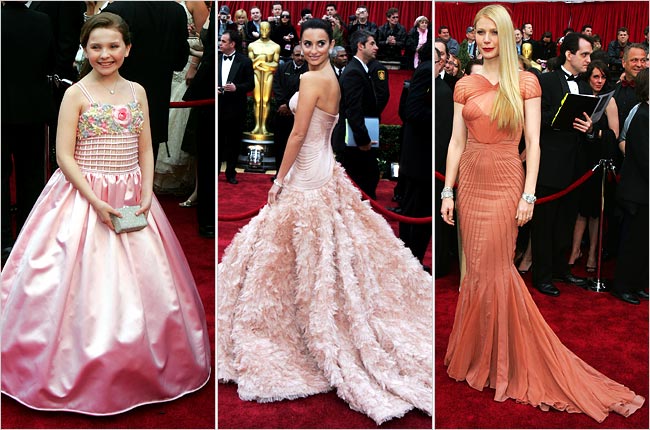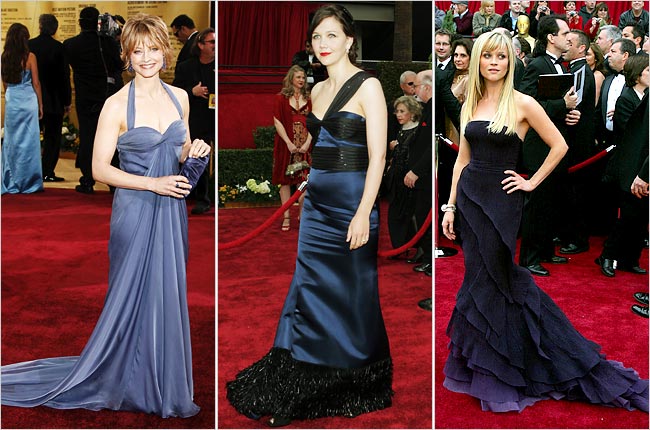 Feb. 22, 2007
Remember the last time you had one of those mornings where you felt anxious as hell, with the middle of the left side of your back burning and thoughts like "omigod, what am I going to do about taxes" and "omigod -- will I be able to afford my friend's wedding" and "omigod -- I am living my dream but will I make rent next month" filling your head?
Yes, this is the daily reality of being a freelancer. Serves you right, Marisa. (P.S.: the burn, two years since it began in grad school, has evolved to what we'll call pain of the "chronic variety," simply impossible to thwart long-term without painkillers or massages).
Wait a minute, wasn't I just professing my gratitude the other day over being a freelancer? (insert small violin here; I'm psyched to be me!).
At least I'm going on tour (instead of getting jealous of others who are going on tour). And to Paris (yes, Paris!). And at least I live in New York City (okay, Brooklyn), where there are so many dreams waiting to come true that your head burns like my chronic back pain with possibilities. And, um, yeah, mom -- I'm not budging.
Now, onto the two stories that caught my attention this morning:
On NPR, I heard about a "Find The Immigrant" scavenger hunt ... hosted by the free-speech Happy Republican club at New York University, happening TODAY. Don't get me wrong. I'm all for free speech. But illegal immigration issues are sensitive issues and do not warrant a manhunt game where humans are treated like animals (though Steven Colbert's take on the "Giant Mexican Babies" is pretty funny). We live in ONE WORLD, people. Not to mention all the wonderful services grateful immigrants provide here (because our collective sense of entitlement is pretty high and mighty, at least among the privileged). Thank God for the protesters. Check out this excerpt from a Repubby, defending the game:

"It's not a racist event, first and foremost," said Sarah Chambers, the 21-year-old president of the College Republicans. "Just because we don't want illegal immigrants being able to completely disregard the laws of our country doesn't make us racist."

Prince Harry is going to Iraq!!: If we don't care about our own sons (the whole "Not In My Backyard" thing has reached an all-time high as of late, with moms and dads who supported the war three years ago suddenly freaked out when their precious teenage boys get all fired up about service), then perhaps we will pay attention to the war when celebrity sons are sent overseas. Prince Harry, in Iraq??!!! Interesting, to say the least, especially since Tony Blair just announced the UK's official withdrawl plan from the nation, starting with 1,600 troops in the coming months.
Take that, Georgie!

Feb. 18, 2007

What will this year be like for a fire-breathing dragon?

Me -- born the "Year of The Dragon" -- spent the afternoon contemplating my Chinese New Year "prediction" :

After the difficult Dog year, you feel like spring is back. Excitement and adventure will be the main themes in your professional life. This is the time to be inventive and connect with new projects. Your career will bring you great success, and you will attain a position of brilliance and authority. All of your efforts will bring forth prosperity, and the income you always dreamt of is at your fingertips. The catch? You'll need to travel if you want to make it happen. Just don't let your newly-acquired freedom and inspiration get to your head. Stay humble and never arrogant in your connections with others. Enjoy your social life to the fullest. In the spring or summer, a great romance can appear in your life, even if you aren't looking for it. Spread your Dragon wings and feel the warm wind carry you to the next level of your existence. .

Hmmm...

In other news, I finally got to see Slayer on Thursday. What a wall of sound! Layers and layers of raw and chisled guitars, roaring vocals and apocalyptic themes dominated the night.

A badass band indeed!

Feb. 12, 2007

"Be Envied," my ass.

It was sickening, no less, to see bottles of "TrimSpa" dressed in glamour shots of the beautiful, late Anna Nicole Smith.

It's been less than a week since Ms. Smith overdosed -- but already the conspiracy theories are pouring in. So are questions about TrimSpa, that aforementioned diet-pill (and diet beverage) company with the slogan "Be Envied" penned in honor of the weight-fluctuating Ms. Smith (who became their incidental spokeswoman).

As if this needs repeating.

I can't help but reflect on all the diet-and-weight drama making mainstream news -- and all the terrible, uninformed journalism that goes with it. We're a society, truly, that is treating the symptoms but not the underlying disease -- we are telling Americans to eat healthy food, but we aren't regulating the poisonous, barely-FDA-approved diet tonics that line the fridges of every other grocery and convenience store in the country.

We print stories rhapsodizing the strides that the fashion industry is making, without truly looking at what the fashion industry and regulatory bodies aren't doing: using federal regulations to enforce minimum weight requirements.

Isn't ironic or a sign of the times that Anna Nicole's death happens barely a few months after the death of another beautiful Ana?

What I find most interesting is the hypocracy by which weekly tabloids -- namely US Weekly -- operate.

The magazine's latest cover -- soon to be usurped by Anna Nicole Smith -- features a svelte Reese Witherspoon standing alongside a headline, "Revenge Diets." The inside story showcases a slew of photos: one of them is a curvaceous Reese flocking in the water with her little ones. She is curvy, and certainly not overweight. In fact, she looks quite beautiful with her equally beautiful children.

But the magazine applauds the new 'Reese,' along with Kate Hudson and Drew Barrymore -- and sells tons of copies.

This week we'll see a different kind of feature, that is (no doubt) a polar opposite: Anna Nicole Smith's weight fluctuations, mentionings of Mary-Kate Olsen's bout with anorexia, and some kind of "Hollywood is too thin!" headline.

All in all, it sells covers.

So how will I respond -- radically -- to these things? I guess the only thing I can do is boycott US Weekly (though I love the gowns) in favor of People, which approaches these topics with far less sensationalism.

I urge any and all of you to join me.

Feb. 7, 2007

Just because it's FREEZING outside doesn't mean global warming isn't happening.

So said a NYTimes writer who used to cover the warm-me-up-ozone beat in a "Science" section commentary. (sit tight, I'll post an excerpt in a few minutes or days, whichever comes first).

On the bright side (and boy, do we need one!), my BFF in London Jason Deth sent me this endearing little article about a couple whose embrace has truly withstood the test of time.

An excerpt:

"I must say that when we discovered it, we all became very excited. I've been doing this job for 25 years. I've done digs at Pompeii, all the famous sites ...But I've never been so moved because this is the discovery of something special."

Oh yeah! I want to mention before I forget that there's nothing like listening to Lamb of God over breakfast. ;)